Crystals 101 – Everyday Basics for Working with Quartz Crystals Class
September 18, 2021 @ 1:00 pm

-

5:00 pm

$75.00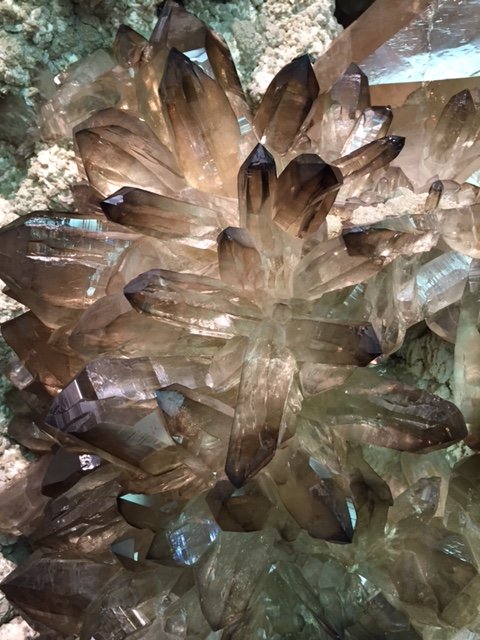 Crystals 101  – Everyday Basics for working with Quartz Crystals Class.
Everything you always wanted to know about crystals and more!
This Crystals 101 Class will deal with quartz crystals and will include basic
healing layouts and meditations. You'll learn about crystal formations
and properties, clearing crystals, programming crystals and crystal
communication. Come away feeling confident about working with them with
ease and joy for those everyday basics!!  It's going to hands-on and
experiential. So get set to learn,  feel and know about energies!
Dress comfortably and bring any crystals that you have questions about and
Elivia will do a "listening" for you.  We will have plenty of crystals
to work with.
Attendees at the Crystals 101 Class will each receive a copy of Elivia's Healing with Crystals Booklet.
Facilitated by master sound healer and medium, Elivia Melodey.
Cost $75 in advance, $99 day of.
– Class size is limited so you'll want to be sure to sign up early.
Location: Private home in San Marcos.
Directions will be emailed to you when you register.
~~~~~~~~~~~~~~~~~~~~~~~~~~~~~~~~~~~~~~~~~~~~~~~~~~
Elivia Melodey has facilitated workshops and ongoing classes on spiritual growth and vibrational healing throughout the US and Asia. Based out of Southern California, she combines sound healing with a wide variety of alternative therapies including: Lightbody Energy Work, Aromatherapy, Reiki, Crystal Healing, light, and more. She is a recognized pioneer and expert of Crystal Sound Therapy.
As a leader in the field of Sound Healing, Elivia Melodey is also the founder of the Crystal Vibrations Music Label, which has produced four critically acclaimed albums.  She is an established recording artist whose deeply soothing and meditative crystal bowl music is used in spas, healing and spiritual centers worldwide. Her collection of instruments contains over forty-five singing crystal bowls and other unique musical instruments from around the world. As a Master of Crystal Sound, she has been credited with creating an entirely new genre of healing music
Elivia's music is featured in  "Shaman's Vision Journey" by the award-winning artists, David and Steve Gordon of Sequoia Records and on the compilation CD, "Crystal Bowl Collection" by Crystal Tones.  Elivia's expertise is also highlighted in the documentary film, "Vibration for Healing – Sounds that Heal" by Claudine Jordan, in Science and Spirit Magazine, and by numerous regional and national media.