Sold Out! Halloween Messages from the Other Side Zoom Seance
$35.00
Description
Saturday, October 31, 2 – 5 PM in San Marcos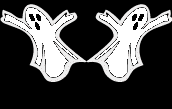 Too Spooked to go out on Halloween Evening?

This year I'm hosting an afternoon Messages from the Other Side Zoom Circle just for you!!
Do you have a loved one in on the Other Side that you'd like to hear from? Experience a heartfelt connection as Spiritualist Medium Elivia Melodey brings through loved ones in Spirit to share messages of hope, healing, and joy from the other side in a gallery-style readings event.
Elivia brings through evidential details and powerful messages from those who have crossed over with her personal style of compassion & humor.
Don't miss out on this special offering!
Don't delay as This Zoom Seance is limited in size
The Zoom Link will be sent to you, once you register.
Questions call 760-471-7304